Useful Websites
Below is a selection of websites that can provide information and support.



Support and advice for whatever your child is going through.
Call 0800 1111
If you're worried about a child, contact the NSPCC. They're here for children and here for you. The helpline is open 7 days a week.
Call 0808 800 5000 if you have concerns about a child.
National Association of Virtual School Heads

The National Association of Virtual School Heads exists to improve educational outcomes for looked after children by working with partners and commissioning research to ensure that the educational needs of looked after children are better understood.
All local authorities in England are required to have a Virtual School Head.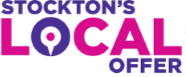 UCAS
(Universities and Colleges Admissions Service)
Confused about your options after school, college, or sixth form? Here's all you need to know about the routes available to you, to help you decide what to do next. You could apply to university, go on a gap year, take on an apprenticeship, find an internship, or start your working career.
Whichever option is right for you, this page will help you find the answers to all your questions about your next step in life.
Stockton's Local Offer provides information to parents and carers of children and young people with special educational needs or disabilities, aged 0 – 25, to help them to understand what services and support, they and their families can expect from a range of local agencies within the local authority and neighbouring area.
Kidscape provide advice and guidance, workshops, and training on how to protect children from bullying.
They also have a range of resources for families, available to download.



The Anti-Bullying Alliance is made up of a number of organisations and individuals united against bullying.
Child Exploitation and Online Protection
The Child Exploitation and Online Protection command, part of the National Crime Agency, is an online portal where a report can be submitted if you have concerns that someone is being targeted online.
Information and guidance for all types of bullying.



An app for children and young people which allows them to share their thoughts and feelings - good or bad - with their social worker, quickly and easily.
The regional agency for Carers and potential Carers, providing support and resources tailored to a family's needs.
The UK's leading charity fighting for children and young people's mental health.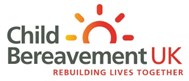 Find support in your area.
Honest information about drugs and alcohol.
Our vision is for all families to have the support they need to rebuild their lives, when a child grieves or when a child dies.